This work was made in one line of ink, with one brush stroke.. It filled a wall 5 meters long and 3 meters high. 
This one brush stroke was taken to the limit of what my body could do, and filled precisely the limits of the wall.
To make this work, I had to make my own 600mm wide brush and then practice over and over for months, honing my focus and uniting the ink and brush with my body.
One week after I de-installed this, I moved to Timor Leste in a VSA (Volunteer Service Abroad) role. Things could not have been more different -  impossible to get art quality paper, ink or paint brushes, and art galleries did not exist. See what I did in Timor Leste
here
.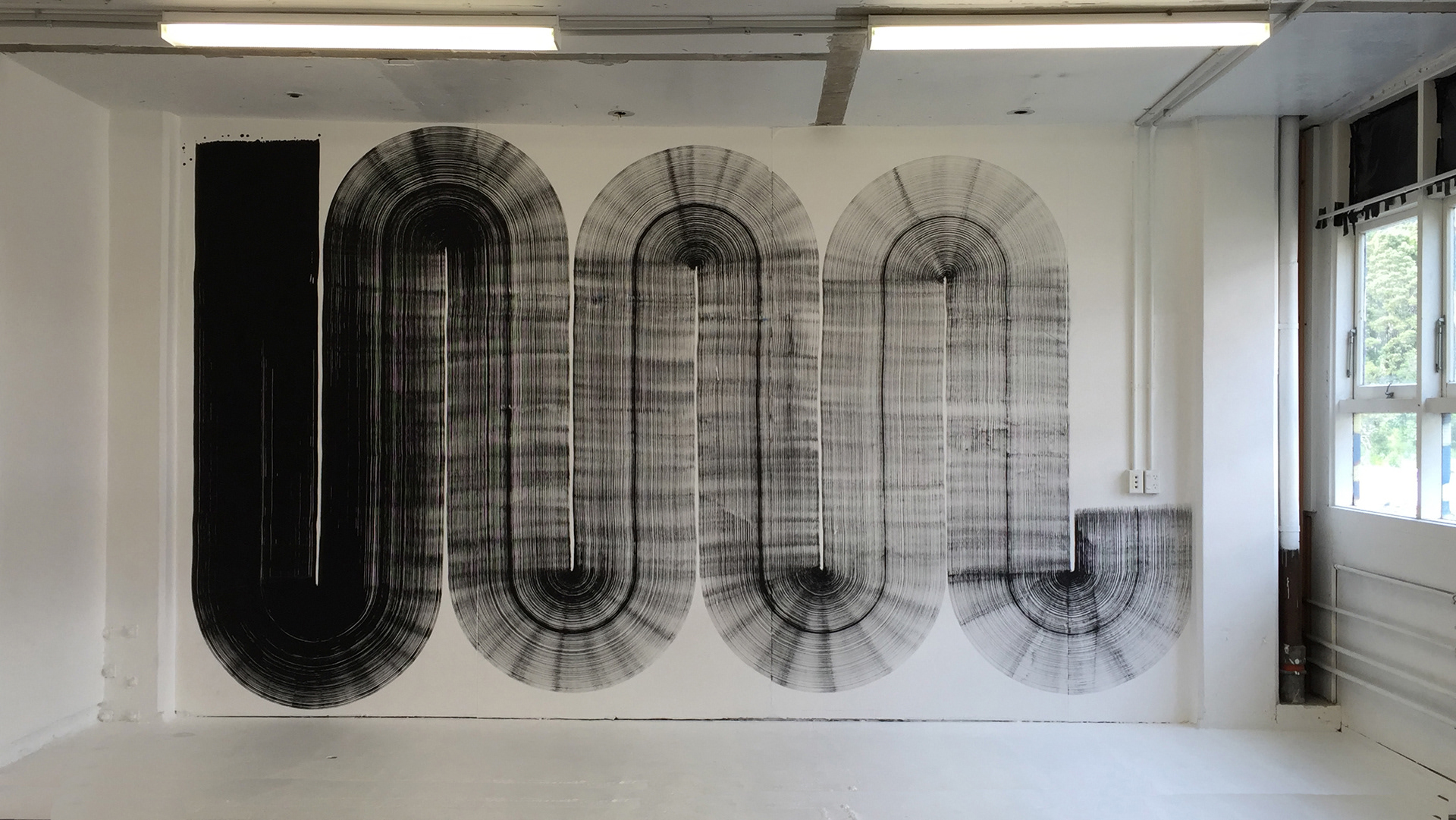 A Line
Installation view, 3m high, 5m long.